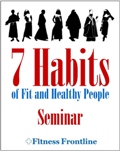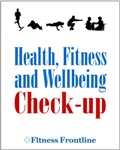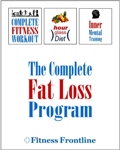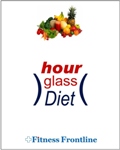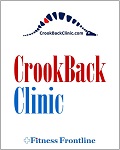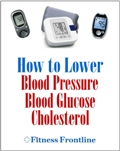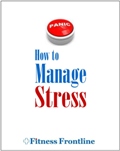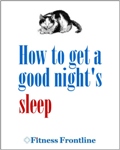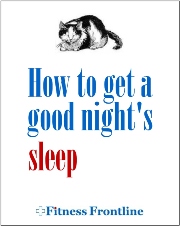 HOW TO GET A GOOD NIGHT'S SLEEP
There's an epidemic of poor sleep in our community that's definitely not due to a lack of benzodiazepine, diphenhydramine, ramelton or zolpidem

Our program starts with the Health, Fitness and Wellbeing Check-up during which you'll receive information on the causes of poor sleep including:
ü

Why you don't sleep well.

ü

What's keeping you awake.

ü

What's waking you up at 3am.

ü

Poor sleep, the first casualty of anxiety

ü

What to do about stress and worry

ü

How much sleep do you really need. Maybe you don't need as much sleep as you think. Napoleon said, 'six hours for a man, seven for a woman and eight for a fool.'

ü

The importance of getting back into good physical condition.

Nathan Pritikin said that if you don't have time for exercise take an hour off your sleep. You'll need less sleep and you'll sleep better.

On the one hand it's in the nature of the fit and healthy human being to get to sleep quickly, sleep like a log and wake up refreshed.

On the other hand it's a tough assignment going to sleep quickly and getting a good night's sleep if you're not tired. No-one ever got physically tired sitting cooped up in a cage all day and lying on the couch watching TV for three hours a night.

ü

The benefits of an aerobic fitness training program

ü

Winners not only laugh,. they sleep well. Boot home some winners, kick more goals.

ü

Wake up to yourself.

Imagine Albert Einstein tossing and turning trying to go back to sleep when he had the theory of relativity on his mind. It's an absurd thought. He'd get up and get on with it. He'd rejoice in the fact that he'd been woken up.

ü

The benefits of meditation and muscular relaxation

Meditating before going to bed will switch off a busy mind and start the brain-wave-slowing-down process

ü

How to train yourself to go to sleep.

Most children are told to go to bed, very few are taught how to go to sleep.

In the How to Get a Better Night's Sleep seminar we'll teach you an inner mental training routine which will help you to go to sleep quickly - and send you home with the audio file.

ü

What drinking too much does for your sleep.

Maybe you drink too much tea, coffee or soda. Maybe you drink too much water before going to bed.

Alcohol has a half life of around 5 hours. As a central nervous system depressant it puts you to sleep , but five hours later you start waking up.

ü

What to do about snoring and sleep apnoea.

If you're a man and over 50, there's a few things you need to know about lower-body physiology. Plus, hope to high heaven you're not driving your sleeping partner to distraction by 'three-door snoring'.

If you're a woman and you've got a sleeping partner who snores his head off every night, for your own sanity you need to sharpen your elbows up, get him over on his side, get him up early to do some exercise, trim him down - and come to this seminar.

ü

The benefits of taking your weekends and holidays - and spending time in the garden.
At the end of the seminar we'll lock you into the following programs so that by the end of three months you'll not only be getting a good night's sleep but you'll know exactly what to do to get a good night's sleep:
l Complete Fitness Workout
l Hourglass Diet
l How to Calm Yourself Down



You'll receive copies of the ebooks and audio files that has the information about what fit and healthy people do to get a good night's sleep.
---
Fitness Frontline a Division of Miller Health Pty ltd
7 Salvado Place, Stirling ACT 2611 Australia
(02) 6288 7703